Back in 2011, Penguin released a series of books with hand-embroidered book covers as part of its "Penguin Threads" series. Each book cover featured the commissioned  artwork of a different artist evoked onto a paper cover. This year, I was reminded of this collaboration by Jenny Hart (@sublimestitching), who has contributed her talents by embroidering the artwork on Sarah Blake's "The Postmistress" for the publishing house's "Penguin By Hand" series. The series will feature needlework, cross-stitching, quilting, and crochet on the covers of six books. I think it's a fantastic way of giving new life to classic print, while giving a warm handcrafted sentimentality to something that's become a little cold and digitized. When you consider the artistry and craftsmanship that goes into stitching something this alive and lovely, doesn't it make you want to run your hands over this book cover?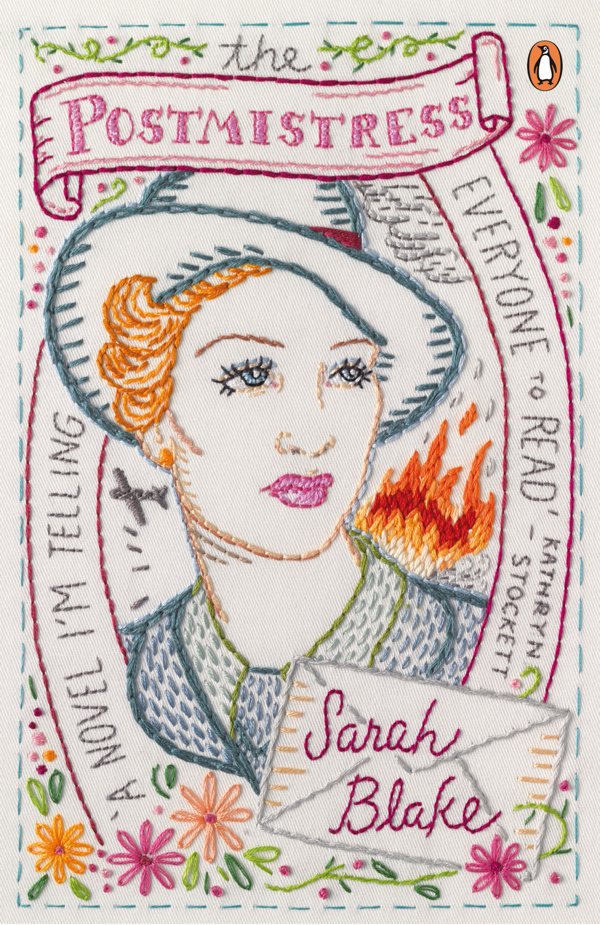 The books will come out in September, and features the following titles: The Forty Rules of Love by Elif Shafak (cover by Emma Ruth Hughes); The Help by Kathryn Stockett (cover by Brenda Riddle); The Girls' Guide to Hunting and Fishing by Melissa Banks (cover by Genevieve Dionne); The Postmistress by Sarah Blake (cover by Jenny Hart); The Jane Austen Book Club by Karen Joy Fowler (cover by Helen Musselwhite); and The Memory Keeper's Daughter by Kim Edwards (cover by Dominique Falla). 
So Kindle, you can just go eat your electronic heart out. :p
Wouldn't it be cool to do this for movie posters? Quilts? Tattoo art? Bento boxes? Emoji? What would you like to see?